"A child's life is like a piece of paper on which every person leaves a mark" -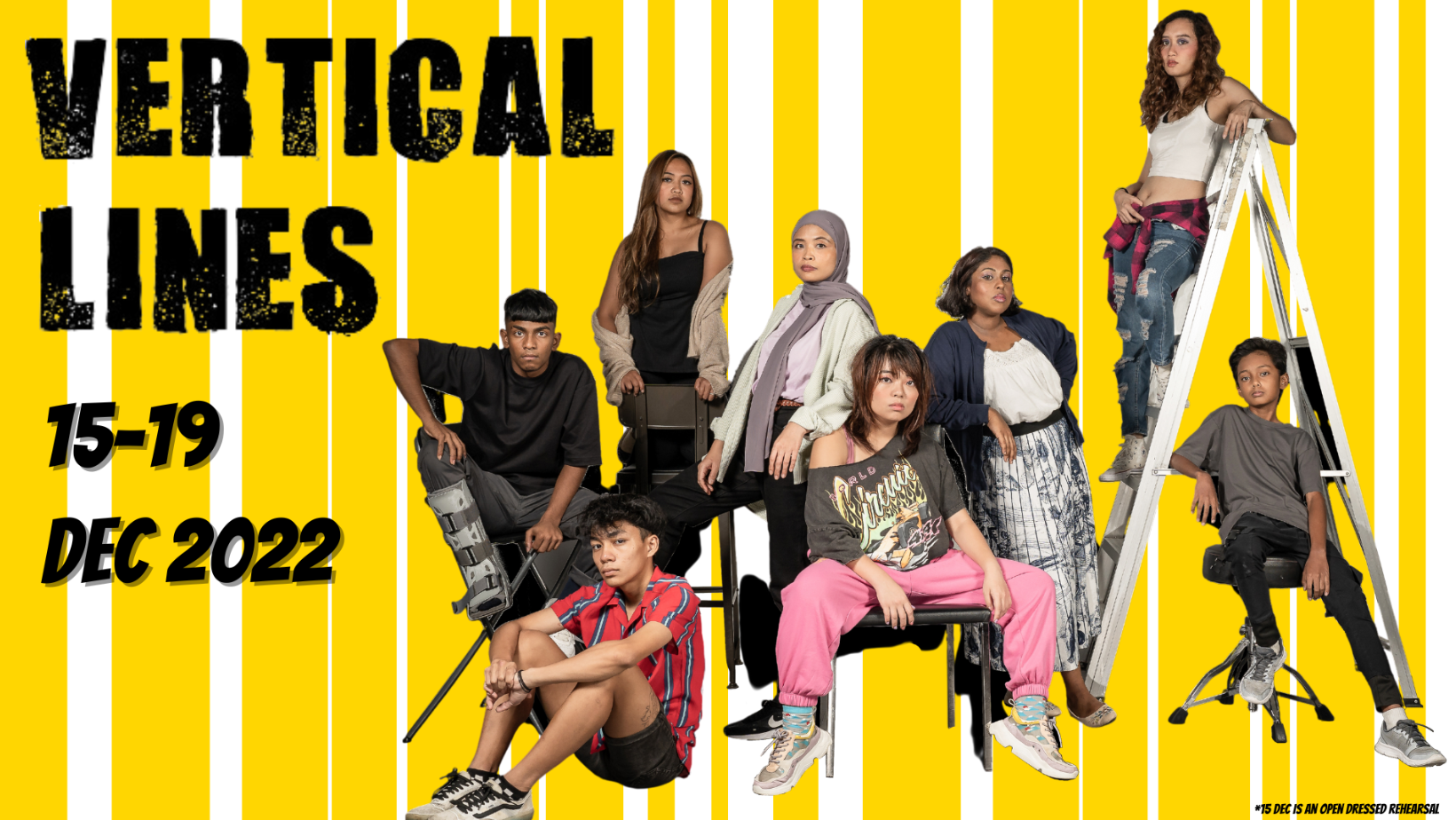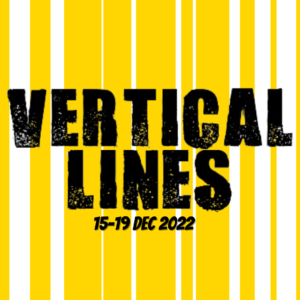 Vertical Lines
(Strong Languages and Coarse Words)
Synopsis:
"Vertical Lines" which follows 6 troubled youths in a detention facility, each with its own individual story. Within that cell they're in, they are also trapped in a metaphorical prison cell in their minds.
Will these troubled youth ever get out of the situation they are in? Or will they be forever trapped within those Vertical Lines?
Directed by Sugiman Rahmat featuring a cast of practicing actors and acting enthusiasts from the youth community and youth at risk.
Vertical Lines is raw, honest, and heartwarming and touches on the topic of youths suffering years of abuse and neglect. Youths who have experienced trauma, and even violence, in their lives. They are afraid, and vulnerable, and sometimes find it hard to trust another.
During the show, audience members are encouraged to partake in activities conducted during the play. At the end of the play audience members are encouraged to practice what was shown during the show and followed by a dialogue session at the end of the show.
Details:
1. Venue:
The Treetop (Level 5)@Scape
2. Dates:
16th to 19th Dec 
3pm for matinee show and
8pm for evening show.
3. Duration:
Approximately 2 hours, no intermission
4. Language:
Performed in English, Malay and Mandarin
(English surtitle will be provided)
Strong Languages and Coarse Words will be used in the production.
5. Tickets:
Purchased tickets are non-refundable
You can get your tickets at https://vertical-lines.eventbrite.sg
Admission Rules:
1. Rating/Age Limit:
No Children below the ages of 13 years of age will be permitted.
2. Late Seating Advisory:
You are strongly advised to be seated 10 minutes before the performance starts.
Latecomers will be admitted during suitable breaks if any.
Advisory:
All Patrons need to be fully vaccinated against COVID-19. Patrons will be required to verify their vaccination status at the venue.
Mask-wearing is optional. However, audiences are encouraged to continue to exercise responsibility and caution, such as wearing masks when in crowded places.
Do stay at home if you're unwell.
Photography/Video Recording Rules:
No flash photography is allowed but we do recommend photography and short video taking during this event and load it up on to your social media and hashtag us at: #vertical_lines_by_thespian_lab
Please note that photographers and videos of patrons may be taken at this event for use in our archival and publicity purposes.